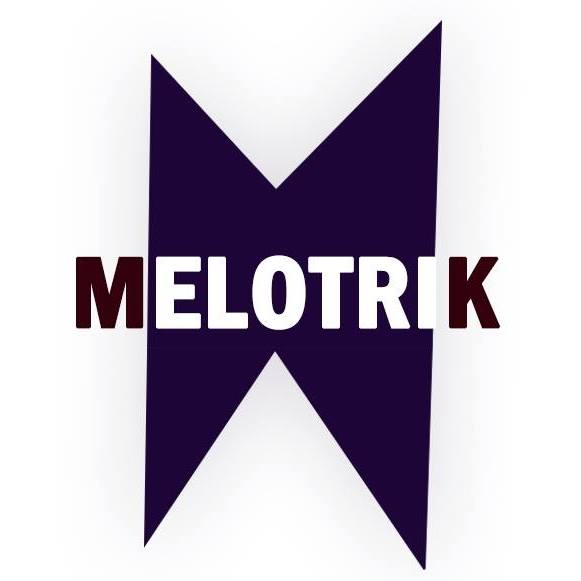 Lola Kumtus: Mirror Use (2015)
MRK008

This is the second Lola Kumtus album. It will be available on cassette (includes a download code) on 22nd January 2016. It will also be available for purchase as a digital download at bandcamp.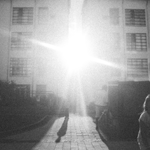 Lola Kumtus: Lola Kumtus (2014)
MRK007

This is the CD release of the self-titled Lola Kumtus album. It has one bonus track added to the cassette version. It's available from Discogs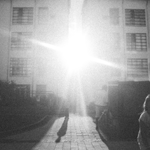 Lola Kumtus: Lola Kumtus (2014)
MRK006

This is the first release from Lola Kumtus. Minimal tunes about melancholy. The tape is available from Psychedelica records and there will be a CD release with one bonus track out by the end of may.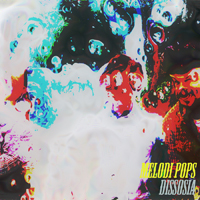 Melodi Pops: Dissosia (2014)

Not exactly a Melotrik release, but close enough. Melodi Pops is the new band of the guitarist of Viva Ziva, Juha. Juha writes the music and sings and plays guitar. You can listen to the bubbling pop songs on their Bandcamp -page. You can also dowload the album for free.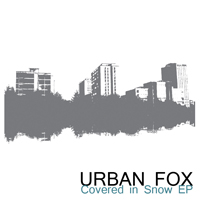 Urban Fox: Covered in Snow EP (2013)

Urban Fox is an indie-pop band from Oulu. This is the second EP by the band. You can listen to the EP and also download it for free at Soundcloud.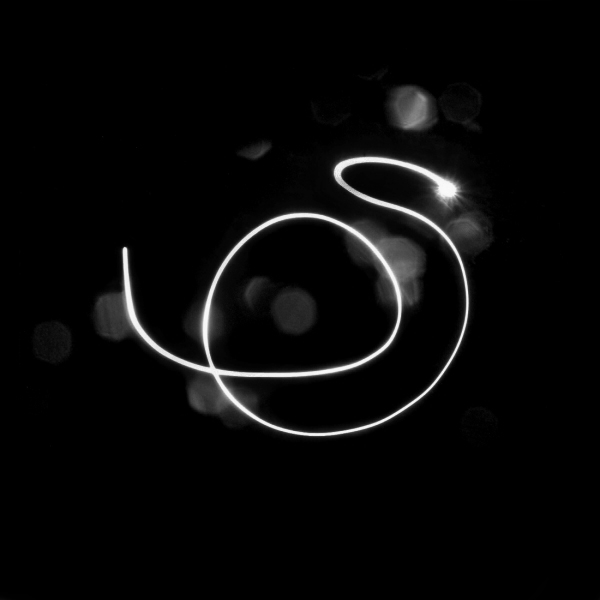 LES: Double Worlds EP (2012)

Double Worlds EP marks a new beginning for LES, Palomaa's first band. It is a return to the source, updated to reflect the life that both Heikkis have lived since. Double Worlds EP is only available as downloads at Bandcamp. It is also freely listenable here.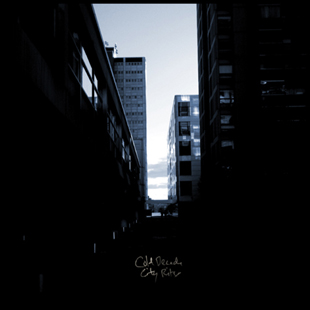 Cold Decade: City Rites (single 2010)

Cold Decade is the solo project of Heikki from Phantom Wagon and Viva Ziva. City Rites is the new song written in the summer of 2010. Cold Decade tracks can be listened to at Soundcloud.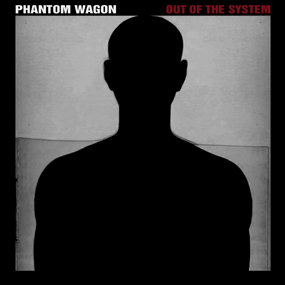 Phantom Wagon: Out of the System (2009)
MRK005

Out of the System is Phantom Wagon's second full-length album. It consists of energetic pop-punk and alternative rock. The lyrics address issues like inequality and being an outsider, but also try to figure out the good things in this chaos we call life. The record is available at Levykauppa Äx and as downloads at Nimbit Music.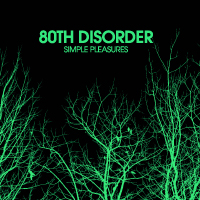 80th Disorder: Simple Pleasures (2009)
MRK004

This is the first ever long play by 80th Disorder called Simple Pleasures. If 80th Disorder were a car, they would most probably be russian: built from simple elements in an original way, surprising everyone by how well it works. The quartet blends four personalities and a few decades in a concoction that tickles the taste buds of any listener who is hungry for atmospheric, dark-tinted indie rock. The record is available at Levykauppa Äx and Stupido Shop.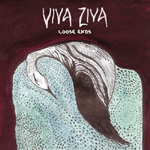 Viva Ziva: Loose Ends (2008)
MRK003

The Viva Ziva album is in parts floating and in parts manic guitar driven indie rock. Viva Ziva have previously released Stranger Eyes EP and the album continues on the same lines of uncompromised approach to making music. The album is available at Levykauppa Äx (Oulu) and at Fazer Musiikki (Oulu).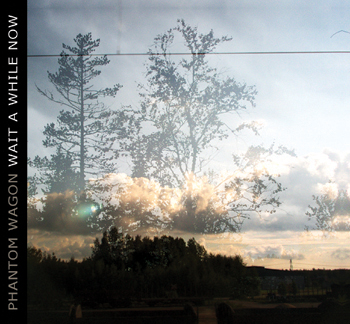 Phantom Wagon: Wait a While Now (2007)
MRK002

The Phantom Wagon album is very versatile from joyful to sorrowful, and from light to rather heavy. This is due to the fact that the band hasn't set limits to its outlet, though maybe in general it could be said to be melancholy, melodic and energetic alternative rock. The record is available at Levykauppa Äx.





80th Disorder: Transform EP (2006)
MRK001

On the 4 track EP the band continues its journey on the path of athmospheric synth-pop. The drum- machine has been replaced by a drummer, which has brought extra energy to the band, especially to the live-acts, but which hasn't totally erased the feeling of electro-pop, which once was the band's starting point. The record is available at Levykauppa Äx.




You can also order the records straight from us (and pay through the bank) by contacting us at info@melotrik.com. The prices are:

Phantom Wagon, Out of the System (LP CD) - 10,00 euros
80th Disorder, Simple Pleasures (LP CD) - 10,00 euros
Viva Ziva, Loose Ends (LP CD) - 7,00 euros
Phantom Wagon, Wait a While Now (LP CD) - 5,00 euros
80th Disorder, Transform (EP CD)- 2,50 euros

Postage payments will be added to all the prices:

1,40 euros inside Finland
2,30 euros the rest of Europe
4,90 euros outside Europe



2/5/2017 The LES album Outsider Superior will be released in June 2017

coming:

12/8/17 LES @ Still Fest / Kujalla, Bingo, Oulu

gone:

4/3/17 Elaine @ Tuba, Oulu

24/2/17 Viva Ziva + Elaine @ Tukikohta, Oulu

25/11/16 Elaine @ Tukikohta, Oulu

19/10/13 Lola Kumtus @ Ykän Pub, Oulu

18/10/13 Lola Kumtus @ Dog's Home, Tampere

11/7/13 LES + Urban Fox @ Rotuaari, Oulu

13/12/12 LES @ NKOTB-Klubi, Nuclear Nightclub, Oulu

17/11/12 LES Arktis-Klubi, Kulttuuribingo, Oulu

31/5/12 LES (video release + gig), Kulttuuribingo, Oulu

2-31/5/12 'Kaukainen Lähin' photography exhibition, Kulttuuribingo, Oulu

4/2/12 LES's Double Worlds EP is out

1/1/12 LES plays to a photographic sequence by Heikki A. Kovalainen, Kuhmo-talo, Kuhmo

5/11/11 Rausparan performs a live soundtrack to Carl Theodor Dreyer's Vampyr @ Iik! -festival, Ii

25/8/11 Urban Fox + Cold Decade, Kulttuuribingo, Oulu

30/10/10 80th Disorder, O'Haras, Tampere

28/10/10 80th Disorder, Club Liberte, Helsinki

30/7/10 Cold Decade @ Syltty Experience II, Iltalento, Hailuoto

12/5/10 Phantom Wagon, Koodi, Kemi

4/4/10 Phantom Wagon, 45 Special, Oulu

2/4/10 Viva Ziva, Club Liberte, Helsinki

27/2/10 Phantom Wagon, Blue Pool, Forssa

27/2/10 80th Disorder, Rytmikellari, Raahe

26/2/10 Phantom Wagon, Vastavirta-Klubi, Tampere

26/2/10 80th Disorder, 45 Special, Oulu

25/2/10 Phantom Wagon, Henry's Pub, Helsinki

22/1/10 80th Disorder, Telakka, Tampere

2/12/09 Viva Ziva @ Klub Kalalok, 45 Special Oulu

18/11/09 Phantom Wagon Record Release Gig @ 45 Special, Oulu

30/10/09 80th Disorder, Nuclear Nightclub, Oulu

22/8/09 Viva Ziva @ Pogo Stick -klubi, PSK Kaupunni, Oulu

8/8/09 Viva Ziva @ Melu-festivaali, Muhos

Apr/09 80th Disorder debut album Simple Pleasures

19/4/09 80th Disorder, Vastavirta, Tampere

18/4/09 80th Disorder @ Klub Kalma, Dubrovnik, Helsinki

10/4/09 80th Disorder, Lupi, Oulu

9/4/09 80th Disorder, Levykauppa äx, Oulu

28/2/09 Viva Ziva @ Club Panic, Bar Lepakkomies, Helsinki

28/1/09 Phantom Wagon @ Operaatio:Live, 45 Special, Oulu

10/11/08 Phantom Wagon @ BlankStock, 45 Special, Oulu

17/9/08 Viva Ziva, Klub Kalalok, 45 Special, Oulu

16/9/08 Phantom Wagon, Yo-talo, Tampere

1/8/08 Phantom Wagon, Rytmikellari, Raahe

27/5/08 Phantom Wagon, OLSY Rock, Valve, Oulu

15/5/08 Phantom Wagon, Pecha Kucha -night, Arkkitehtuurin Osasto, Aleksanterinkatu 6, Oulu

7/5/08 Phantom Wagon, Never Grow Old, Oulu

8/12/07 Phantom Wagon, NUKU, Oulu

4/11/07 Phantom Wagon, PSK kaupunni, Oulu

16/10/07 Phantom Wagon, 45 Special, Oulu

22/9/07 Phantom Wagon, Park 57, Oulu

21/9/07 80th Disorder, Panorama-lama-ding-dong, 45 Special, Oulu

27/7/07 80th Disorder at Qstock Festival / Happiteltta, Oulu

12/7/07 Phantom Wagon at PSK Kaupunni, Oulu

28/6/07 80th Disorder at Lumous Gothic Festival, Tampere

30/4/07 The second Melotrik- release, Phantom Wagon's debut album Wait a While Now is out.

18/4/07 Phantom Wagon, 80th Disorder & Bedtime Acoustics, Park 57, Oulu

5/12/06 Phantom Wagon, Rotos-club, 45 Special, Oulu

9/11/06 80th Disorder, 45 Special, Oulu

4/11/06 Phantom Wagon, Rytmikellari, Raahe

2/11/06 80th Disorder, Vastavirta, Tampere

31/10/06 The first Melotrik- release, 80th Disorder's Transform- EP is out.

3/10/06 Phantom Wagon / 80th Disorder, 45 Special, Oulu

19/7/06 Melotrik at Ykän Pub, Toppila, Oulu (Mielipuoli, Phantom Wagon, 80th Disorder, Viva Ziva)